Cover Your Assets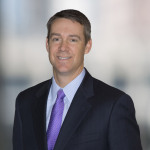 There is no question an organization's number one asset is its people. If an employer wants to boost their bottom line, they must take care of their most important asset. Many employers believe competitive compensation is enough to keep employees engaged and happy. Yet study after study has proven this isn't true. When it comes to attracting and retaining key talent, it's about much more than just salary.
Survey Says…Employees Value Benefits More than Ever
The vast majority (79%) of surveyed employees say benefits are crucial for staying with a job, according to The 2014 Guardian Workplace Benefits Study. To top it off, the 2014 Aflac WorkForces Report found 60% of employees at medium-sized companies are likely to accept a job elsewhere with slightly lower compensation but better benefits. In other words, benefits are playing an increasingly significant role in whether or not an employee joins a company and how long they stick around.
Forward-Thinking Employers Incorporate "Work-Life Balance" Benefits
According to the Guardian study, employers who value wellness, preventive and work-life balance programs are more likely to be prepared for the Affordable Care Act (ACA) rollout.  A great example of a work-life balance benefit is a wellness program which provides assistance with physical health and personal finances. A program of this nature should combine engaging and interactive educational content, personalized assessments and goal trackers to help employees and their families achieve lasting change. If employers refuse to offer this type of comprehensive work-life balance program, their top employees will inevitably jump ship and seek these benefits elsewhere.
"What Have you Done for Me Lately?"
This is the mindset most employees have these days: "How is my employer helping me?"  In my last blog, I mentioned non-insured products give employers an opportunity to increase employee productivity, boost morale and decrease absenteeism. More employers are recognizing these advantages, especially when their advisor properly explains the benefits of non-insured programs.  I have seen 70 to 80% of these employers buy the program as a feel-good bonus to show their number one asset how important they are to the company.
At a minimal expense, more and more employers are offering non-insured programs to complement their employees' core benefits or to give them peace of mind. For instance, roadside assistance may sound trivial, but it's a great way for employers to let their employees know they have their backs. When an employee has car trouble, it's a meaningful benefit. It shows employees exactly what you've done for them lately and encourages them to stick around.
— Brian Latkowski, EVP Employee Benefits Practice Leader
Copyright © 2014 by New Benefits, Ltd.  All rights reserved.