Talkin' 'Bout My Generation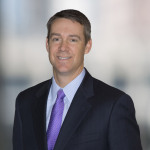 These days, there are multiple generations in the workforce: from the multi-tasking Millennial who wants everything right now to the busy Gen X'er with a full-time working spouse and three kids at home to the Baby Boomer who's still working because he/she hasn't squirreled enough away for retirement. And employer groups have the unenviable task of finding a way to meet all of their diverse needs, from health to wealth and everything in between.
Not only do each of these distinct generations have varying benefit requirements—but the way they access their benefits is extremely different. If you can present your employer clients with a benefits solution that meets the needs of such a wide-ranging group, you're way ahead of the game. To cater to a multi-generational work force, many employers are turning to health advocacy programs.
Benefits Behind the Benefits
As a broker, when you discuss health advocacy products with an employer group, it's important to explain the "benefits behind the benefits." Employers soon realize how non-insured products provide employees with guidance to navigate an ever-increasingly complex healthcare system, while also giving them complementary programs that help stretch their health and lifestyle spending dollars.
Here are just a few ways a health advocacy program can serve the needs of Millennials to seniors and everyone in between:
Young Millennials: Health advocacy is ideal for young employees who haven't owned insurance before and don't understand how to tap into their benefits. These programs include a call center, offering Millennials a place to turn and ask the questions they are accustomed to asking their parents. Additionally, online resources provide the speed of access Millennials want.
Gen-X: As these employees are starting and growing their families, they need help gathering resources and information. Health advocacy can help them compare facilities and get advice on what to expect.
Baby Boomers: While these middle age employees typically understand insurance, they often don't have the time to deal with complex insurance issues that arise along the way. They need someone to call on who can coordinate and resolve issues for them, such as when they need help finding a specialist. Health advocacy is an attractive benefit for Baby Boomer employees who want more personalized attention from a medical health advisor.
Seniors: Because these traditionalist employees often have multiple plans, they need help understanding bills and coordinating claims. Health advocacy is the perfect solution.
Health advocacy programs not only help today's multi-generational workforce spend their healthcare dollars more wisely—these innovative benefits also keep employees happier, healthier and more productive.
This is just one example of many non-traditional benefits employers should consider for a multi-generational work force. Call me to help you build a plan for your clients.
— Brian Latkowski, EVP Global Sales
Copyright © 2014 by New Benefits, Ltd.  All rights reserved.