Back Home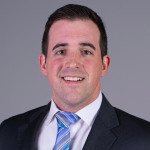 Have you ever returned to the home you grew up in after being away for an extended period of time?  You walked into the house with all the same sounds and familiar smells.  It was complete nostalgia –memories of good times and relationships built.  Mom's lasagna (feel free to insert your favorite dish here) still had the same great taste.  Everything remained unchanged.  Until you turned the corner in the hall and realized they converted your old bedroom into the "activities" room? That's the feeling I have right now.
For those of you wondering who I am and what point I am trying to make, let me provide a little background. From 2010 to 2013, I was a Business Development Manager at New Benefits. I worked in the Client Services department with marketers throughout various vertical markets and helped them create successful business plans.
In 2013, I left New Benefits to work for a national brokerage and, subsequently, a national health insurer. While I understood the value New Benefits brings to the benefits marketplace, I wanted to branch out to better understand the industry holistically. By doing so, I was able to see exactly how our benefit programs fit into the ever-changing employee benefits puzzle.
This January, I returned to New Benefits as the Director of Benefit Solutions—and I have to say, it's great to be back home! I have a renewed passion and awareness for our products and services.  Mom's lasagna tastes even better than it did before!
Time to Take Notice
While I was "away," not only did I gain priceless experience at HUB International and United Healthcare; but I also rediscovered the value of non-insured benefits for brokers and consultants. Brokers often pushed non-insured benefits to the back of the line. But with valuable products like telehealth services, health advocacy assistance and identity theft protection (to name a few), it's time we all start taking notice of New Benefits.
As Director of Benefit Solutions, I'm responsible for the development, growth and retention of clients within the worksite benefits industry. My role is to educate brokers and consultants about the importance of our benefit programs and demonstrate how these benefits can be the low-cost, high-value solution they need to keep employees engaged and satisfied.
I now see our non-insured benefit solutions with a fresh set of eyes. I truly have the full picture now—and I believe everyone in the insurance industry needs to hear about us and what we bring to the table. The opportunities are endless—and we're just getting started.  Now, if I could only figure out where Dad hid the Parmesan.
—Jake Cleer, Director of Benefit Solutions
Copyright © 2015 by New Benefits, Ltd.  All rights reserved.