The Benefits of Not Being Traditional
3 Surprising Answers to 3 Broker FAQs
Call it a habit or an ice-breaker. Call it a way for a normally quiet individual to participate in a meeting. Without fail, every new sales call with a broker seems to generate these three common questions… and it isn't surprising. These are the standard preliminary questions a broker would ask a traditional insurance carrier. But here's what many brokers may not realize: New Benefits isn't your "traditional" carrier.So what makes us different from the rest?  The answers may surprise you.
1. What group size, industry and "niche market" are the best fit for your products?
Quick answer: All of them.
Longer Answer: We market non-insured products and do not require a rigorous underwriting process.  We don't look at the risks associated with SIC or ZIP codes or other standard underwriting data like Gender/Age ratios.  We charge a set wholesale rate for each of our benefits and unlike the traditional carrier – the rate doesn't fluctuate annually.  There isn't a "niche market."  We have brokers installing these low-cost, high-value benefits for their small groups and hospitality franchises.  Other consultants are placing these benefits inside self-funded national accounts with more than 5,000 lives.  The ROI and access to healthcare achieved with these non-insured benefits is incenting many employers to provide our products to their employees.
2. How do I market your products?
Have I established that working with New Benefits is different from working with traditional carriers?  When a broker is providing group health, dental, vision or any other traditional worksite benefit – they are marketing the carrier's brand.  When a broker is providing non-insured benefits through New Benefits – they are marketing their own brand (not New Benefits).
My favorite question to a broker is, "Have you heard of New Benefits before?" And although we have been successfully operating for nearly 25 years and have more than 25 million members in the U.S., the response is commonly, "No." We aren't caught up in marketing New Benefits to your clients— we care about selling you and your brand.  We want you to be the hero bringing this solution to your clients, not us. That's why we put your brand front and center. With more than 30 benefits to choose from, the product is completely customizable; so it's easy to create a program that meets each client's needs. As a broker, you choose the story you want to tell.  Whether you want to focus on reducing costs for employees or deferring claims from the medical plan, (or my suggestion, both) you know your client best and we provide you the tools to tailor your story towards their unique needs.
3. What is my commission?
You tell me! Traditional carriers offer a set percentage of billable premium. We offer brokers the flexibility to design their own revenue model.  Based on the wholesale price of your customized package, you can set your own retail prices. Our most successful broker partners make level, recurring commission from $1 to $6 per employee per month, depending on the benefit design and keeping in line with market standards.
The answers to these three common questions reflect two of our core values:  flexibility and innovation. We genuinely care about our brokers, and our products are designed to fill multiple needs. Because we want to offer the right solutions, we strive for the ultimate flexibility—which is why our programs are always customizable.
Tune into my next blog to understand my thoughts on the competition and more about our second core value: Innovation.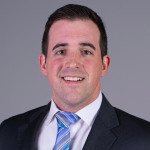 –Jake Cleer, Director of Benefit Solutions
Copyright © 2015 by New Benefits, Ltd.  All rights reserved.