Breaches and Beyond
Did you know you're at risk of identity theft when you shop online, go to the doctor, or even sign up for a social network? Every 2 seconds there's another victim. In other words, it's not a matter of if, but when your identity will be stolen.
Think about the major data breaches that have plagued society in the past few years. They have exposed millions of consumers' personal information. Target. The Home Depot. LinkedIn. The IRS. Anthem. The list goes on and on.
And it gets worse. 1 in 5 victims of data breaches experience fraud. Dealing with fraud is a complete nightmare, especially when you're doing it on your own. It takes an average of 6 months and 200 hours for an employee to restore their identity. Fraud also takes its toll on their employer. When do you think employees will need to make the phone calls to restore their credit? During business hours, of course. Stress: 1, Productivity: 0.
It's time to inform your clients about the potential productivity loss due to identity theft and introduce a product to help protect their employees. ID Sanctuary Premium warns employees if any suspicious activity is found as they monitor their personal information in a myriad of ways including change of address, court records, credit scores, public records, chat rooms and websites.
And if an employee experiences fraud, one call to ID Sanctuary will connect them with a fraud specialist providing unlimited restoration support.
Visit our website or call us to discuss how to start offering this program to your clients.
 IDSanctuary.com | 855.647.6768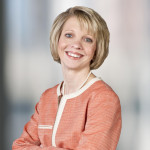 —Marti Powles, COO
Copyright © 2016 by New Benefits, Ltd.  All rights reserved.
Sources: "2016 Identity Fraud Report: Fraud Hits an Inflection Point," Javelin Strategy & Research. Federal Trade Commission.