The Many Faces of Identity Theft
If you think the only kind of identity theft is financial fraud, you're wrong, wrong, wrong. In reality, if you're going to experience ID theft, financial fraud is typically the least traumatic or expensive to clear up. Compare fraudulent charges on your credit card to fraudulent use of your child's credit to purchase a home, or fraudulent use of your social security number to get thousands of dollars' worth of medical treatment. There's no comparison.
Today I want to share a few different types of identity theft that should be on your radar. Let's start with medical. Thieves may use your name or health insurance information to get medical care, prescription drugs, or submit claims. If the thief's health information is mixed with yours, think about how it could affect your insurance records and credit score. It could be very dangerous if a thief gets medical treatment in your name and incorrect health information is stored on your medical record. According to EY Research, the black market value of a medical record has spiked from $50 in 2014 to $700 in 2015 because they are densely rich with personal information. In fact, IBM data shows health care took the top spot in cyberattacks in 2015, with 111 million health records compromised that year.
Next, if you pay taxes, your identity is at risk. Tax fraud occurs when an identity thief uses your Social Security number to file for and collect your tax refund before you do. Then, when you file your legitimate return, IRS records will reject it as a duplicate. Dealing with this type of theft is a nuisance, as the process to prove "you are you" is tedious, time consuming and you have to deal with the Federal Government.
Last but not least, your child's credit is a prime target for identity thieves because their credit is pristine and scammers can usually get away with the crime until the child turns 18. An estimated 140,000 identity frauds are committed against minors each year, according to FTC identity protection specialist Steve Toporoff. They can open bank accounts, credit cards, personal loans, student loans, car loans, and mortgages; rent an apartment; purchase smartphones, utilities, cable, internet; obtain illegal jobs; and get government benefits.
The first line of defense against these types of identity theft is a proactive monitoring product like ID Sanctuary. To learn more about group sales or for more information visit idsanctuary.com or call 855-647-6768.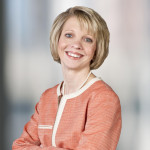 —Marti Powles, COO
Copyright © 2016 by New Benefits, Ltd.  All rights reserved.